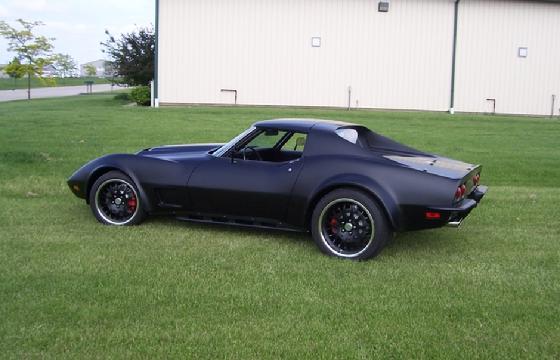 C5 suspension, LS7, torque tube and rear T56 nestled in a stretched '73
| | |
| --- | --- |
| Gloss black stripes over Hotrod Black | C5 rear suspension, 4.10's, 6 speed and 345's |
| | |
| --- | --- |
| C5 seats, hand built torque tube console and 6pt cage | Katech 620hp LS7, cold air intake and custom hood hinges |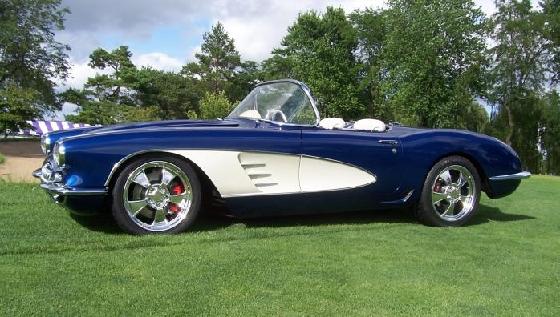 1959 turn key project: all C5, LS2, 6 speed, wide quarters, custom interior, RHD conversion, A/C, P/W, and Alpine sound system
| | |
| --- | --- |
| Fabricated engine cover | RHD with a custom interior |
'63 with "old school" 383ci carbureted stroker and TKO 600. Built on a C5/C4 SRIII stage two chassis with new paint, interior, top, A/C, hydroboost, and wiring, just left the shop.
Z06 '57
Welcome to SRIII Motorsports Inc.
SRIII Motorsports Inc. is a full service facility providing the auto enthusiast

a one stop renovation shop.

From a scratch to a complete resurrection, our

artisans and craftsmen can restore, transform, and create the ride you've

always dreamt of.


·
Trophy winning paint and appearance

·
Meticulous attention to detail of bodywork and repairs

·
Total or partial restorations

·
Fiberglass, aluminum, and metal body repairs

·
Rust repair and panel replacement

·
Mechanical, wiring, and suspension repairs

·
Frame and chassis upgrades


All w

ork is performed with skilled workmanship and a focus on details.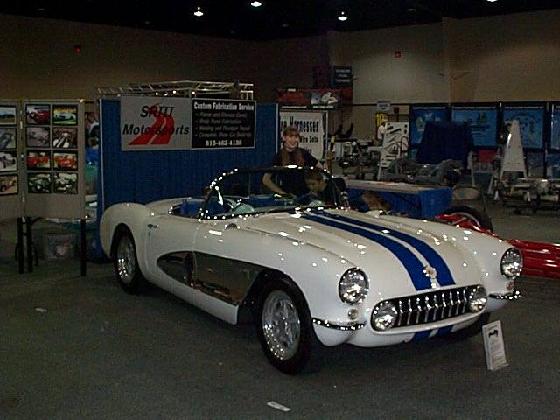 ZR1 '57

Complete restoration and customizing services includes superior body
and paint, body panel modifications, top chops, dash boards, firewalls,
mini-tubbing, power window, A/C installations and more. Imagination
is the only limit. We can perform fiberglass, aluminum, and sheetmetal
panel fabrication, rust repair, mechanical, engine conversions,
wiring and electrical repairs or build a complete show quality machine
with a sports car attitude in our fully equipped shop.
Contact us:
SRIII Motorsports Inc.
12647 Old Plank Drive
New Lenox, IL 60451
815-462-4138
E-mail sriiiframes@juno.com